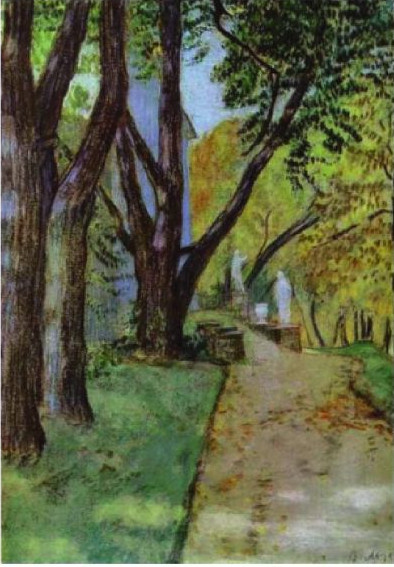 She is none of my doing, the creature on the stairs,

Descending like a dune-walker, a water-carrier,

Sheer legs vulnerable as poppy stamens,

Eyelashes clotted black, opium on pinheads.

Hours adrift in the three-winged mirror,

She sees a woman. I see a dead-faced child,

Too-pale foundation, tousled hatchling hair.

Will I forbid? Will she defy? She glances

At the door behind me. This is not the dance

She wants; she wants the dark that pulses dark

And light, it promises to find the place inside,

She feels it. Can't quite put her finger on it.
Sands blow over the lost temples of Astarte,

Where the sacred dancers greased their eyes so,

Cat-whisk to the brow, thin gold applauding

At the subtle wrists, gripping at the upper arms,

Finespun pleats from rib to frangible ankle.

She stands, cup-bearer serving her own breasts,

Redrawn as exotic, she can barely see herself,

Her birchleaf hands, her hips where the wrens nest,

The summer moors in her eyes. But he will see.

His eyes have fingers, where they touch they wake

Tendrils in the skin, green shoots of new vines.

She wants him to take her and make her into wine.