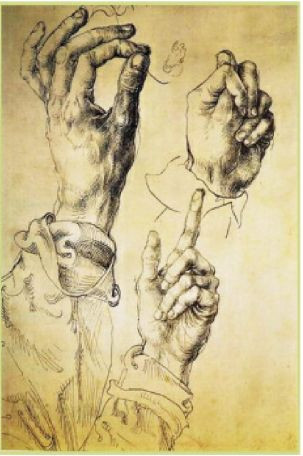 The tree
its branches spread towards the sky
glimmers beneath the myriad nightly stars
fans its protective canopy
over the meadow flock in daylight hours.
The house
elderly under its grey slate roof
glories in the longevity of stone
shelters human and animals alike
lends its sturdy walls to transient bone.
The sheep
that spent the summer on the hills
comes down to pasture for its lambs in spring
leaves us a coat behind for autumn's mists
knowing the hardships wintertime can bring.
The book
of every year is written thus,
each page is turned – each one a season past
the book that's blank beyond our daily sketch,
fills up so quickly and is done so fast.
The hand
that scribes the pages wrinkles so
its frailty counts the passage of the days
its pains become a daily letting go
'til dirt divides the parting of the ways.