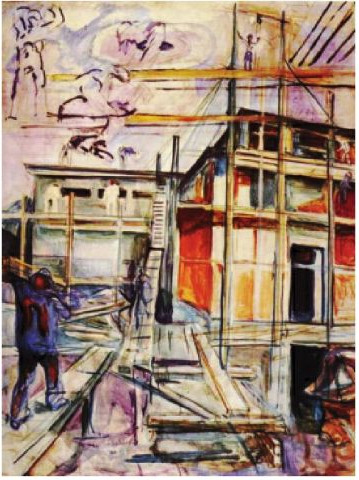 At the back of All Saints church,

An old beech stands in advent nakedness,

As well it ought. By the front door,

A young cherry is already pink with next

Year's bloom. How soon will the beech follow suit?
The seasons are awry. Enjoying the soft sky

And Indian-Summer sun, I worry that winter

May not come, as it failed to do last year.

Might we not see its like again?
Ill-portrayed as the season of discontent,

Winter is renewal time; an opportunity

To find yourself, take stock, catch breath,

Make and mend.
I had supposed that, with autumn being as

It was this year, winter might be hard

But I fear that the seasons have been downsized

To three; by European decree, perhaps.

Where does that leave me?
This year has not been easy and I would readily

Embrace a period of stability. There are gardens to be

Weeded. I need time to exorcise ghosts, build bridges

And patch holes; Winter things.
Then today, a biting wind drives clouds of snow-

Promising grey and, in doing so, puts my mind at ease.

A sense of order is restored. Winter is within reach

And though my heart bleeds for the cherry,

My soul is with the beech.