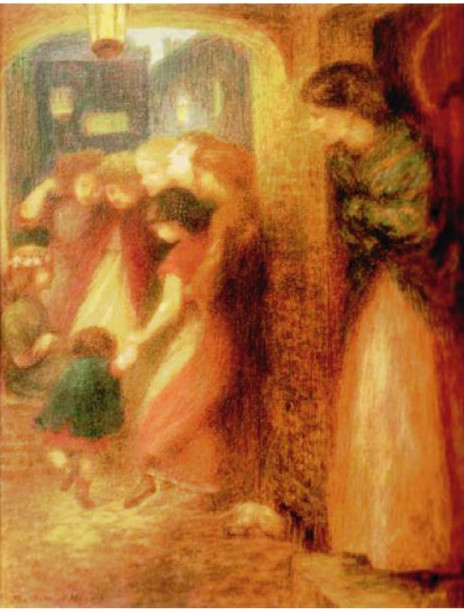 I hear someone speaking, not as hawks

screeching in the sky as they soar up

and over the wind currents, but like the

timid wren flying almost motionless

under the limbs of giant Oak trees sitting

in the haze of a lazy pink tinted dawn.

The timorous moments of the past along

with past memories merge into visions

of the present. I watch the blue ripples

of the stream's surface lapping at the

ecru shale sides of the hill and my mind

becomes accustomed to the silence that

beckons me as I hold my breath in

anticipation. Fading ghosts of the past

surface in my mind again, and I

remember tombstones with names and

voices, I knew so well, etched in marble,

memories, and echoes.