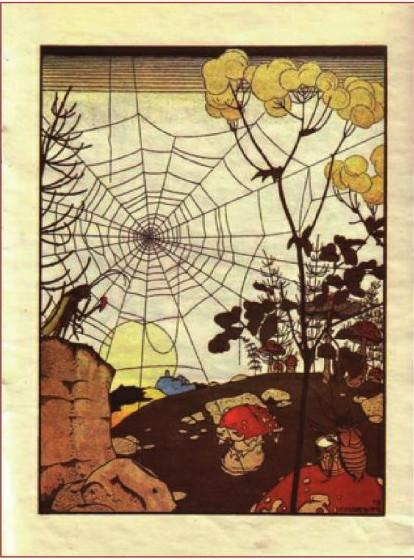 Dainty, yellow jasmine flower,

tiny fairy skirt,

twisting in the twilight air,

quite the little flirt.

Toying are you with the dark;

finished with the day?

Darting this way, flutt'ring that;

can't you get away?

Star-struck in the gloom of dusk;
I see how you're pinned

Caught there on a spider-line,

a lure to catch the wind.