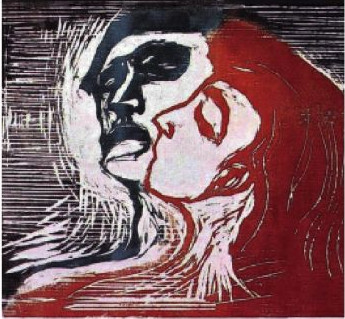 Though he never much went to

school-he taught me lessons

I haven't found the

distance to forget.
Carved into memory

that dawn thunder shook

the morning like a fever

choking me in a grasp

of power too foreign

to understand.
My father's

rifle obliterating

nature's calm without warning.

And the bird that fell silent

bleeding and dead from

the sky was only my

first lesson at age six.
Holding up the destroyed bird

to me-he said, "death, this is

what happens to all of

us."
Scaring me so horribly that

I burst into tears and ran to the cottage.

That night, my father said to my mother-

"maybe it's your fault, I don't know

but it will take longer than I

thought to make him

a man."