The Weight of Glory
It is a serious thing to live in a society of possible gods and goddesses, to remember that the dullest most uninteresting person you can talk to may one day be a creature which,if you saw it now, you would be strongly tempted to worship, or else a horror and a corruption such as you now meet, if at all, only in a nightmare. All day long we are, in some degree helping each other to one or the other of these destinations ...C.S. Lewis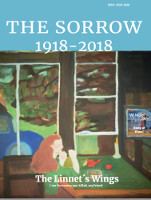 "And I, too, told the kings a story
Of later glory, her fourth sorrow:
There was a sound like moving shields
In high green fields and the lowland furrow.

And one said: 'We who yet are kings
Have heard these things lamenting inly.'
Sweet music flowed from many a bill
And on the hill the morn stood queenly.

And one said: 'Over is the singing,
And bell bough ringing, whence we come;
With heavy hearts we'll tread the shadows,
In honey meadows birds are dumb."

Francis Ledwidge--excerpt from "The Dead Kings"
Were the ancients like us?
Perhaps people are people and we share their problems and concerns. But suppose what is common for us were alien for them, their experience unfathomable to us? If they were different, our self-understanding could seem limited, maybe nonsensical. Studying the past could be unsettling, perhaps dangerous. Maybe the ancients have something to teach us, things beyond our common understanding. Otherwise, frankly, why bother?
Imagining Many Gods by Stephen Zelnick
The Shropshire poet, Wilfred Owen died
on the 4th November 1918 while attempting to lead his men across the Sambre canal at Ors in France. He died just one week before the Armistice of 11 November 1918. He was 25 years of age.

Born in Oswestry, he grew up in Shrewsbury, Shropshire and appears to have had an enjoyable childhood, exploring the local countryside and visiting local antiquities, the many abbeys and study relics at the ancient Roman ruins near Wroxeter. Sometime in 1913 he wrote Uriconium An Ode, one of two lyric poems (The Swift). Significantly, Uriconium was destroyed by war, a buried sin.
"On Everyone Sang" by Siegfried Sassoon
At the beginning of the 20th Century, it was an accustomed thing that communal singing took place. The men in the trenches would have sung around a piano at home or in the pub, sung marching songs in training, and popular songs like Pack Up Your Troubles and of course hymns in church. Church attendance was high. Belief in God and Country walked hand in hand. It was only natural then, they should sing to lift their spirits and Siegfried Sassoon would have been familiar with this so:

Everyone suddenly burst out singing;
And I was filled with such delight

probably really happened at some point. On the face of it, this is a simple statement of joy, and the poem reads almost as an armistice celebration taking place on the battlefield, but it is not that. "Everyone Sang" is dated 12/4/19.
Off the Press this Year
| | |
| --- | --- |
| | CLICK ON THE COVER IMAGES for more shop information! The magazines are offered for sale in Amazon US, UK and EU Online shops, the links here are to their .com website! |