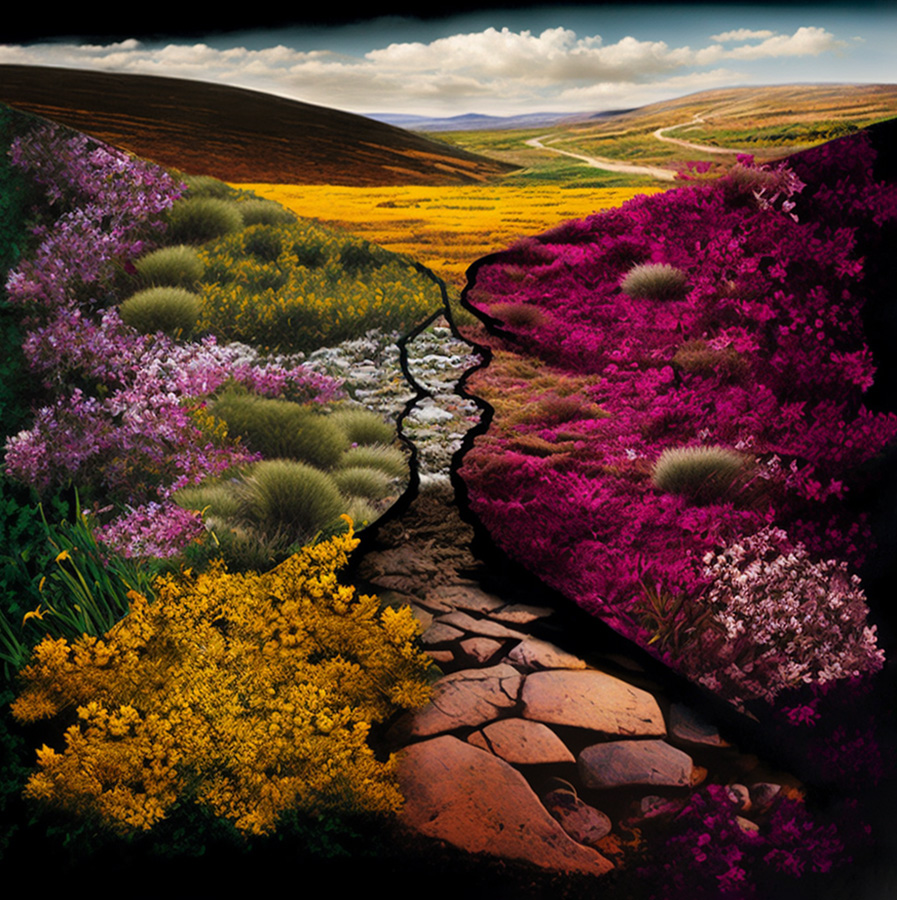 The sun conducts an orchestra of light and shadow as it rides an air current. It illuminates the stillness of the landscape that is daubed with a patchwork of milled peat. It is a barren landscape but for the life that is added by nature's peculiar generosity.

A breath of pink and purple heathers, golden gorse and bog cotton paint the large tracts of dead organic matter -- all that is left of the forests that covered the area down the millennia. Their coloured beauty is as wild as the landscape they are set in. But it's the stillness that creates a symphony about the pyramid style mounds of turf that sit out on the flat hardened earth ready for harvesting.

A bumble bee and a precious butterfly fight for supremacy on a scented woodbine that winds its way across a small windowpane of the old thatched cottage. It is broken now. But, it once was a home where a fire smouldered and a kettle hung over an open grate and the pinprick burst of boiling water welcomed workers home, and then there was no work
.